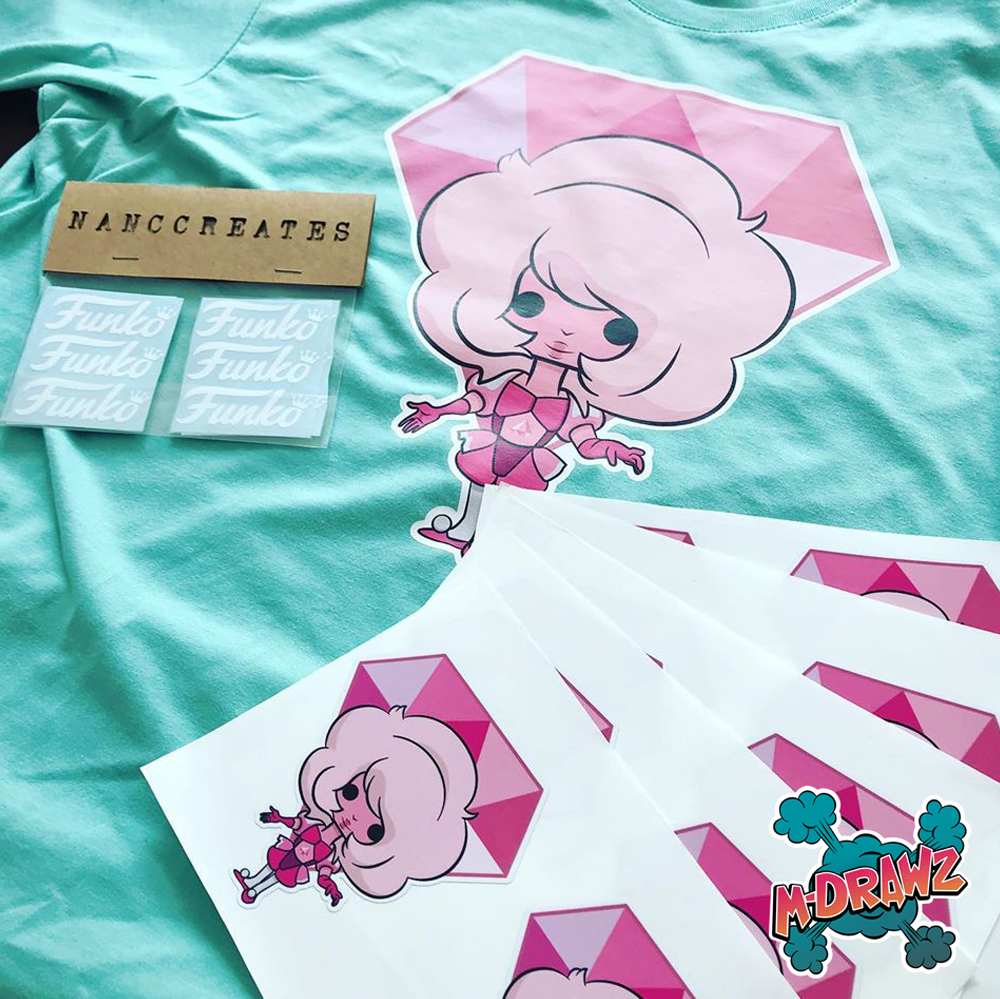 Custom Funko Shirt & Stickers
Another commission, another Funko design but this time another theme. The client wanted a Pink Diamond related Funko design, so I made her in Funko style. This design, on a beautiful mint green shirt, looks amazing. And of course we've made some matching stickers. @Nanccreates took care of some decal Funko vinyl logos and the package was complete.
The client is very happy, and so are we!