On this page I will update you guys with new projectZ I'm working on, or just have been finished. I'm always busy with multiple designZ and projectZ and want to share this with you. If you like me to take a look at a custom design specially created for you, please contact me. I like new challenges and maybe we can add our finished project to the page. Let's go!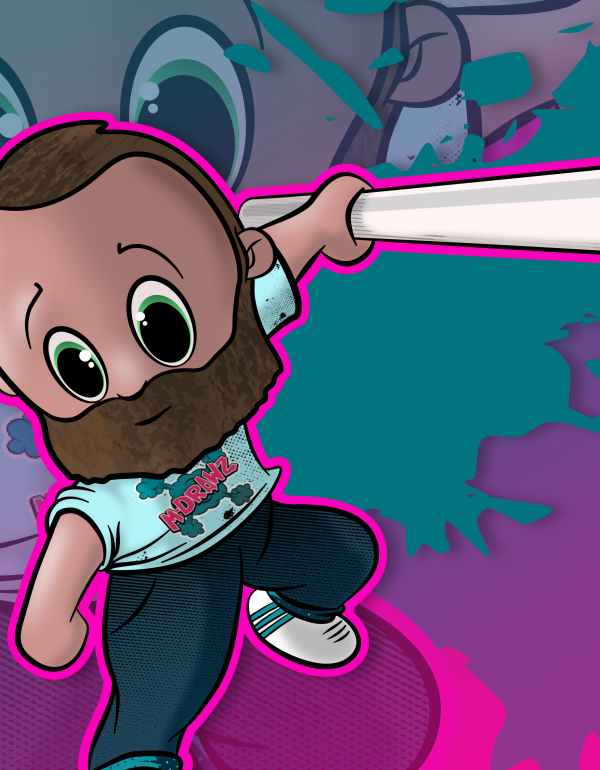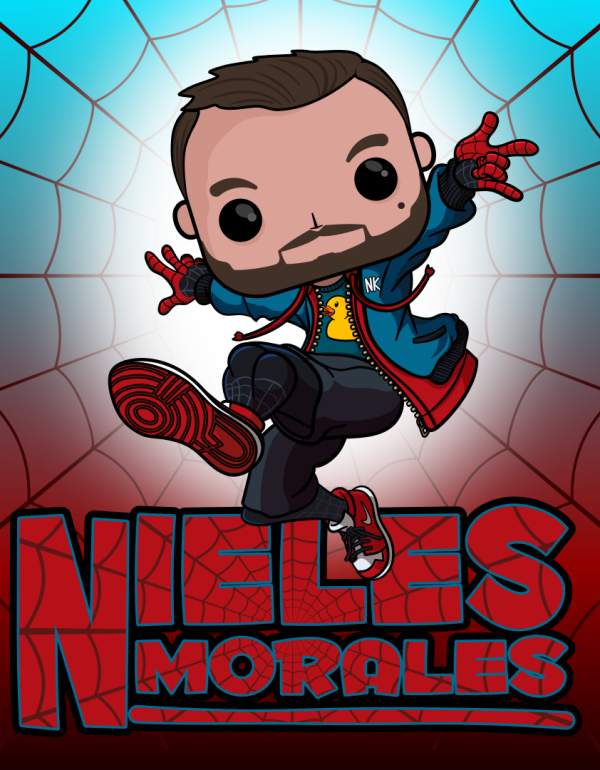 What started as a joke, turned into an amazing design. One of the Dutch Twitch-streamers Billy (from the BamBillyBoyd show), sometimes has a problem with pronouncing English names and words. Sometimes it is really hilarious and those things keep haunting him.
One of his best misspelled names, was Mieles Morales. It should have been pronounced as Miles Morales but it turned out in a fault he will never forget.

One of the viewers of the stream asked me to create a figure that looked like Billy (his name is Niels) and then mashed up with Miles Morales. So after a while, Nieles Morales was born.

He loves the design and even uses it as a logo for his little company. I'm happy Nieles Morales likes it hahaha.
February 24th was the day I could finally show my NFT Art to the public and could do my first NFT Drop. It was excited but great too. The webshop had some issues unfortunately but I could restore this pretty fast. The Premium packs sold out in an eyeblink and the standard 2-packs almost sold out after a day.
So cool to see the people support you and like your work. The first step in the NFT process and it tastes for more. To all the lucky people who snagged some Packs and NFT's, thanks for the support and enjoy your collecting and sharing.  
UPDATE: Packs are sold out in my Store. But you can grab your packs or NFT cards on AtomicHub or NeftyBlocks.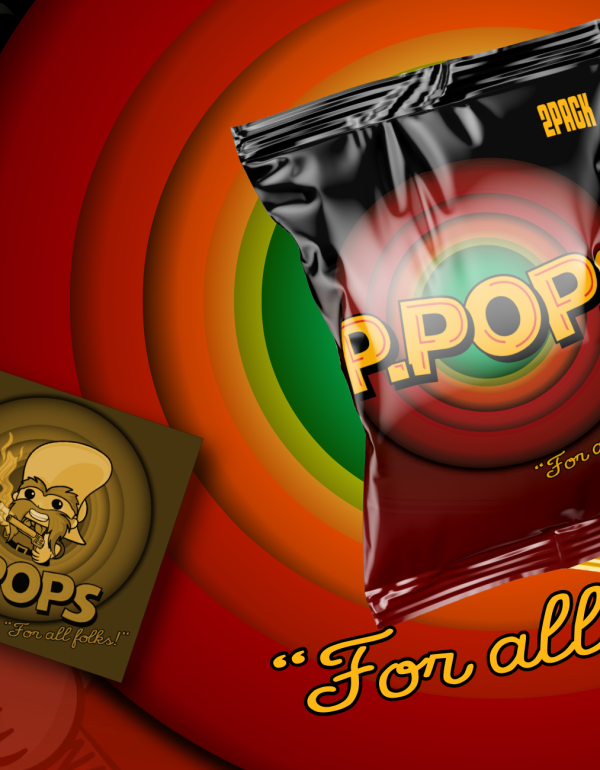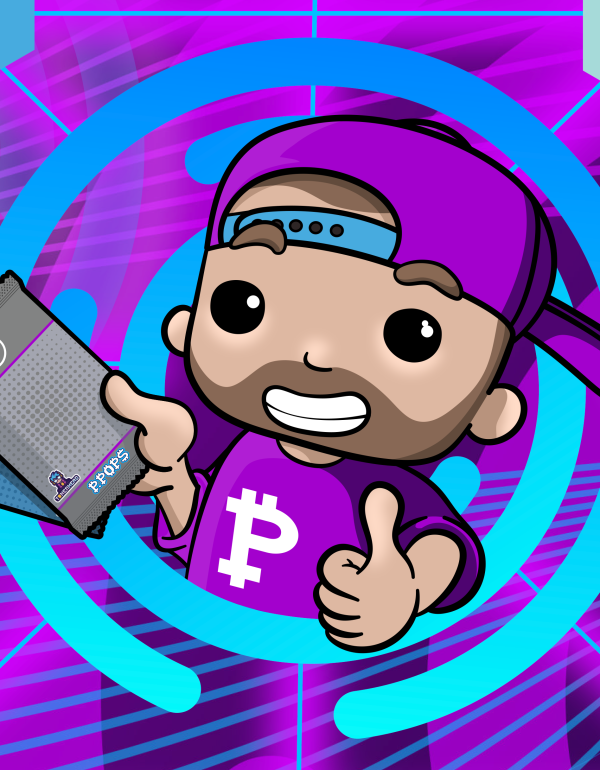 Due my hobby collecting Funko Pops, I met some great people in the past years. One of them is Pascal from P.Pops. He and his partner Jeroen are probably the largest importers of limited and special Funko Pops in the Netherlands. To promote their work and business we've created a P.Pops figure (character of Pascal) and the figure transforms into different lines matching Funko Pops. The designZ are mostly for banners, flyers and stickers but there are no limits for both of our creative minds. This project is getting bigger and bigger and people are really excited about the designZ.
We even started to create special P.Pops NFT's and are thrilled to expand this concept and all possibilities.

If you like to learn more about P.Pops, please visit their Facebook page and maybe you'll also get addicted to Funko Pops.
Instagram is a great medium for creative people. You can meet fellow creators, motivate eachother, help eachother and sometimes, doing a collaboration. Studiodverso contacted me if he could use one of my creations for his artwork. Offcourse he can! And what a great result it is. Really awesome!
Follow Studiodverso on Instagram for more great art!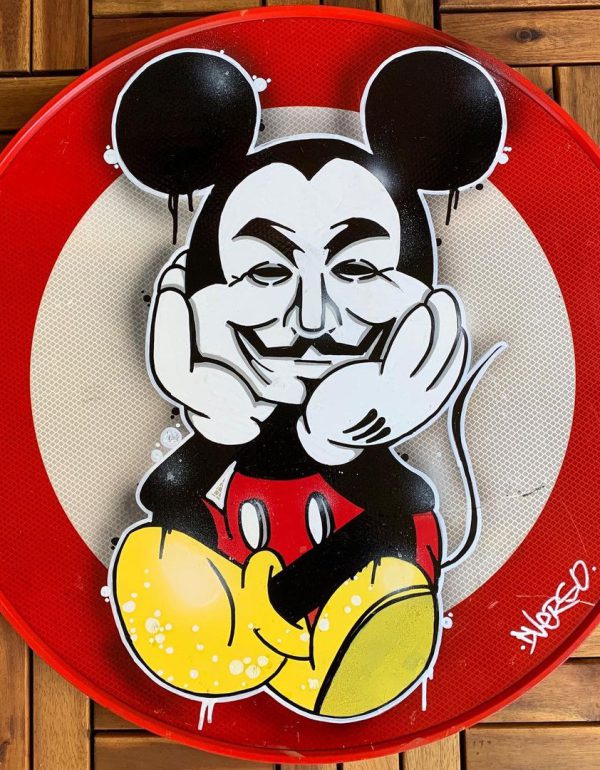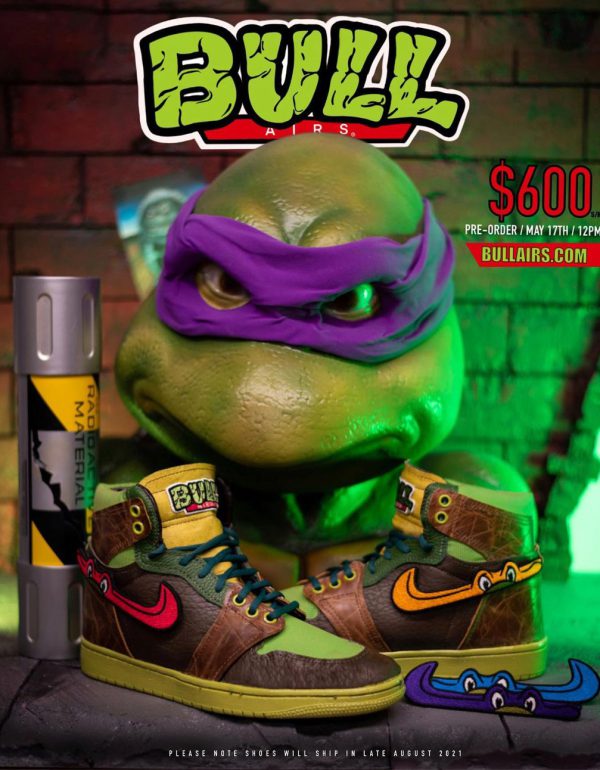 Years ago I met my good pal Herbjuice. Herbjuice produces amazing embroided patches. He asked me to design some of his Swooshes. He likes to create Nike Swooshes in all kind of different themed designZ. When the designZ are finished, Herbjuice uses his magic and turns these designZ into beautifull patches.
I'm still very proud to work with him and I hope we can do this till the end of days and create more amazing patches.
Check his ETSY STORE and get yours today!
november 2019 - In the spotlight
As a new designer, you will try a lot of tools to see what is suitable for you. After a long search I foud Affinity by Serif and, in particular Affinity Designer. I really liked this complete tool that I could use everywhere on my iPad. To learn all the ins and outs of the program, I figured out it was a cool idea to start doing the #inktober2019 Challenge on Instagram that just started.
After a couple of designs, Serif (Umar Lawson) contacted me to inform me, that my designs caught their attention. They asked me if they could mention me in their Inktober Roundup on their Affinity Spotlight Blog. That was a great honor for me, because I just started designing and just using their product for a couple of weeks.
So of course I like to show you guys this article because I'm very proud of it. Please read the whole article at the Affinity Spotlight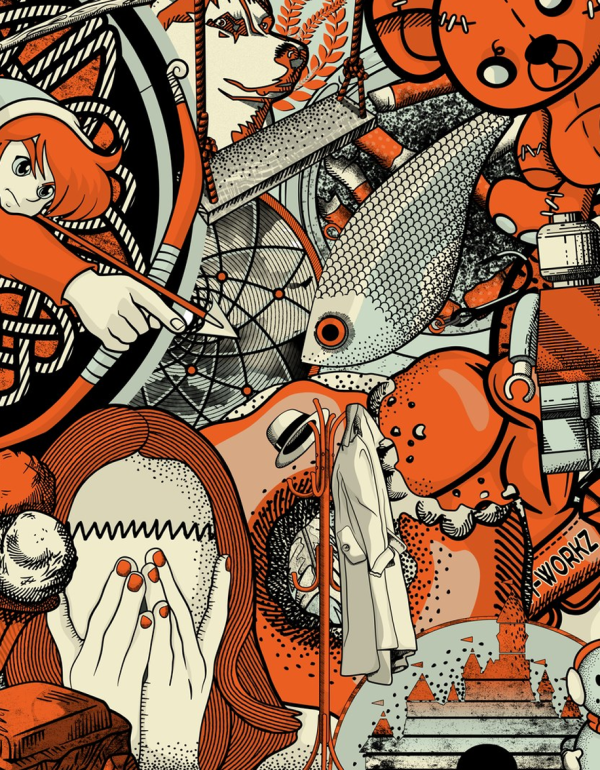 STAY TUNED FOR UPCOMING NEWS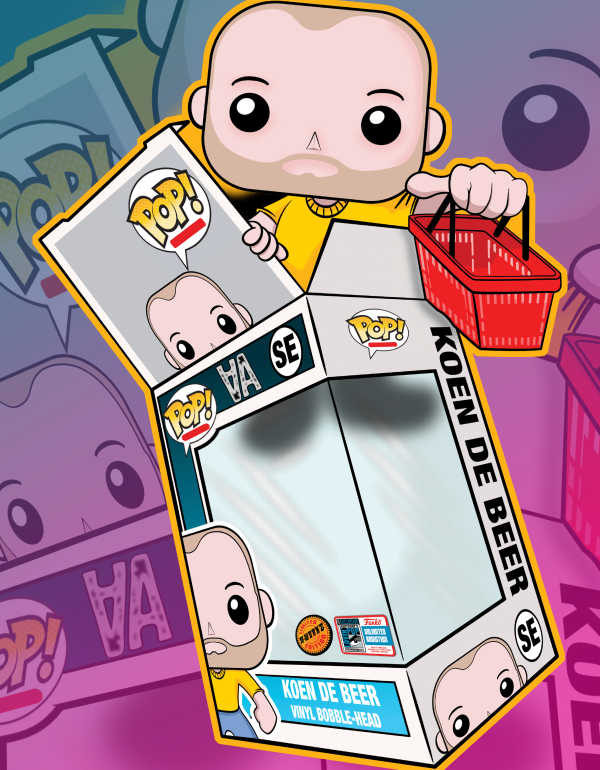 I couldn't tell I was working on a secret project. The surprise was a custom t-shirt for Koen de Beer. He has a YouTube channel called AltivistA, entirely devoted to Funko Pops. I'd promised him I would design a shirt for him, but he had no idea what the design would be. He finally received his Mystery package today, after some delays at the Post Office. He made an unboxing video especially for this package and here is the reveal. Look at his reaction…. this is why I create stuff! Priceless!!
See the video of Koen about changing his branding.